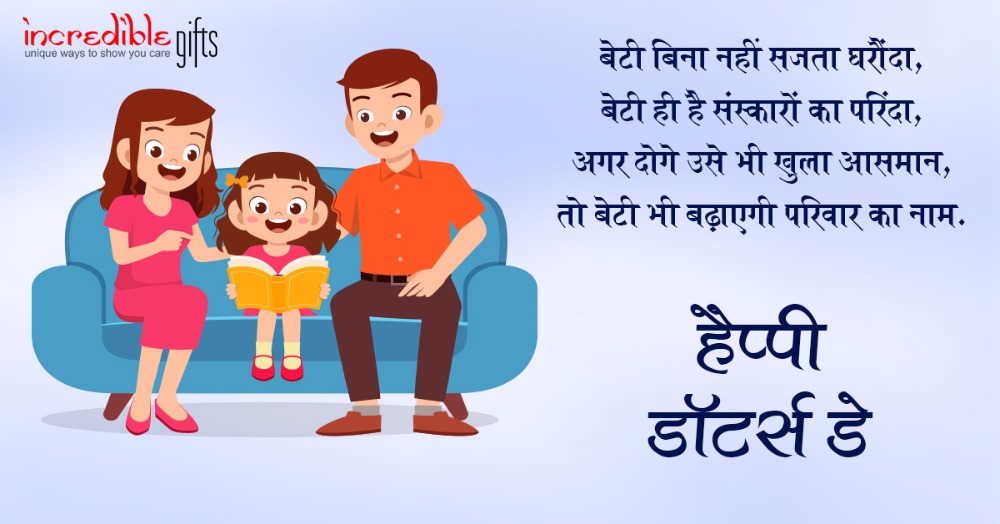 As International Daughter's Day approaches, it's the perfect opportunity to express your love and appreciation for the special young lady in your life. Daughters bring joy, laughter, and endless love to families, and what better way to celebrate their presence than by gifting them something unique and meaningful? We've curated a list of four extraordinary gifts from Incredible Gifts that will make this Daughter's Day unforgettable.
1. Engraved Personalized Wooden Photo Frame (6×4 inches) for International Daughter's Day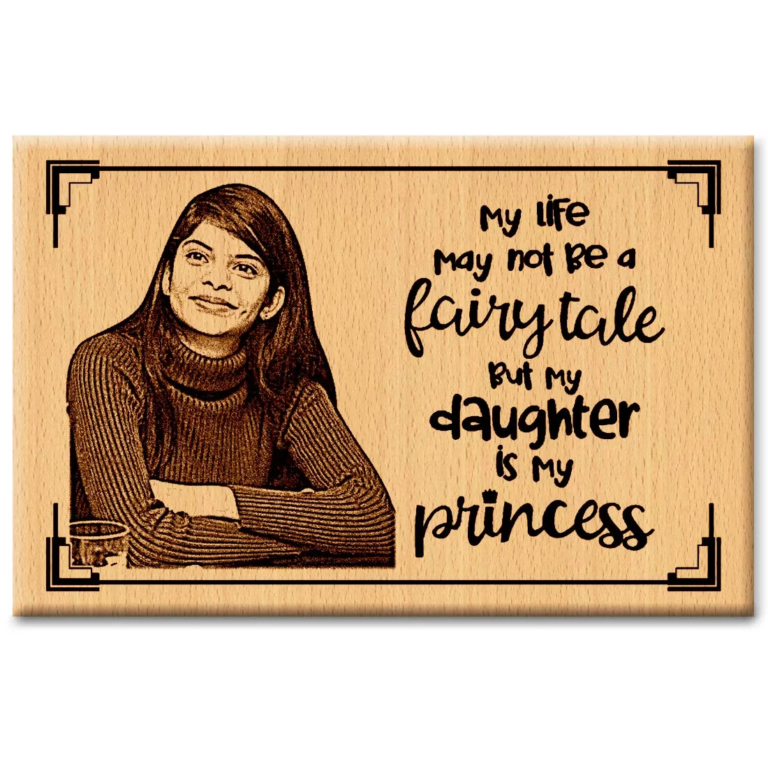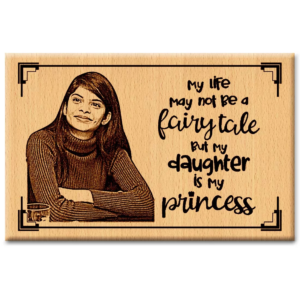 A picture is worth a thousand words, and with this Engraved Personalized Wooden Photo Frame, you can capture and preserve a precious moment in time. Crafted with care and precision, this 6×4-inch wooden frame offers a classic and timeless look. What sets it apart is the personalization option. Add your daughter's name or a heartfelt message to create a unique keepsake she'll cherish forever. Whether it's a candid snapshot or a family portrait, this frame will elegantly display the memories you hold dear.
2. Spotify LED Moon Lamp for International Daughter's Day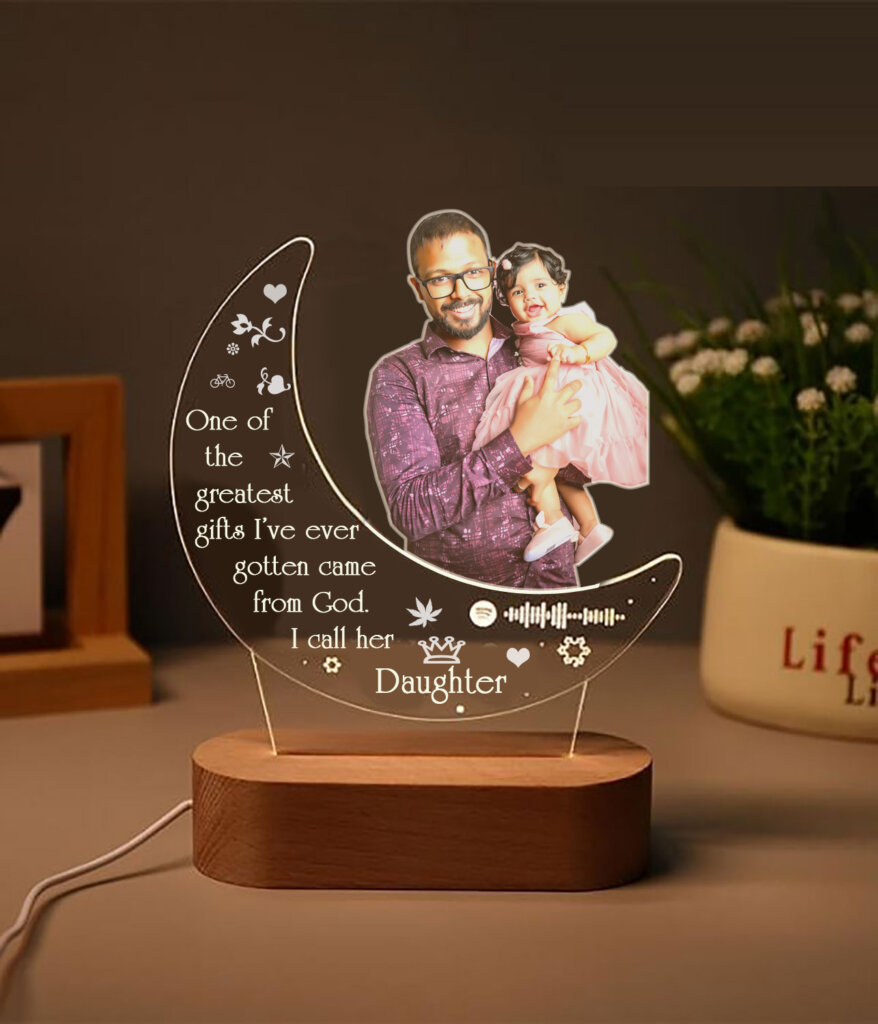 Illuminate your daughter's world with the enchanting Spotify LED Moon Lamp. This mesmerizing lamp is not just a source of light; it's a personalized musical experience. Using a QR code, you can link your daughter's favorite song or a meaningful track that holds sentimental value. When the lamp is turned on, it emits a soft, moon-like glow while playing the chosen song. It's a delightful fusion of light and music that creates a soothing atmosphere in her room. This unique gift embodies the magic of music and adds a touch of celestial beauty to her space.
3. Father-Daughter Caricature for International Daughter's Day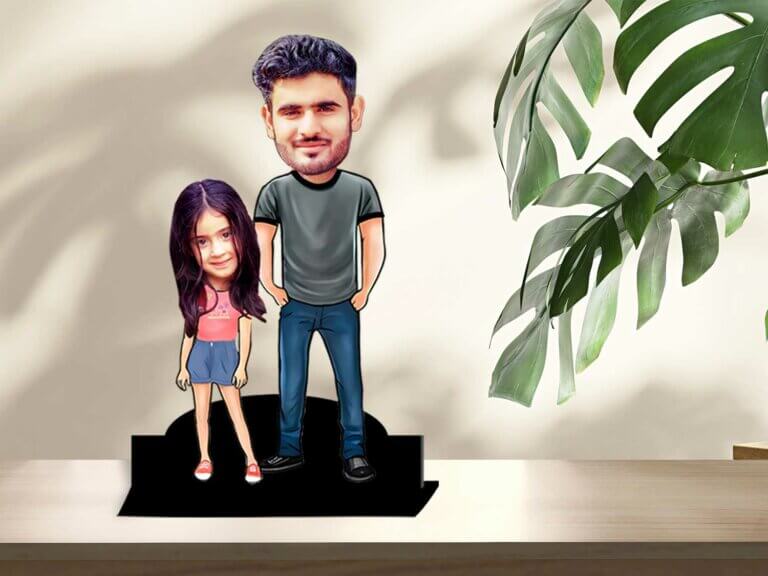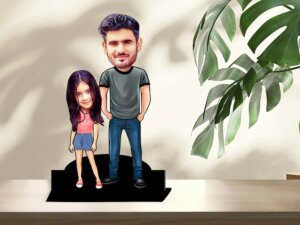 Celebrate the unique bond between a father and his daughter with a whimsical Father-Daughter Caricature. This personalized artwork captures the essence of your relationship in a lighthearted and fun way. You can customize the caricature with your daughter's name and choose from various themes and outfits to match your personalities. Whether it's a shared hobby, a memorable moment, or a silly inside joke, this caricature brings those cherished moments to life in a playful and artistic manner. It's a delightful addition to your daughter's room or a special keepsake for years to come.
4. Personalized Name Necklace for Girls (18K Gold Plated) for International Daughter's Day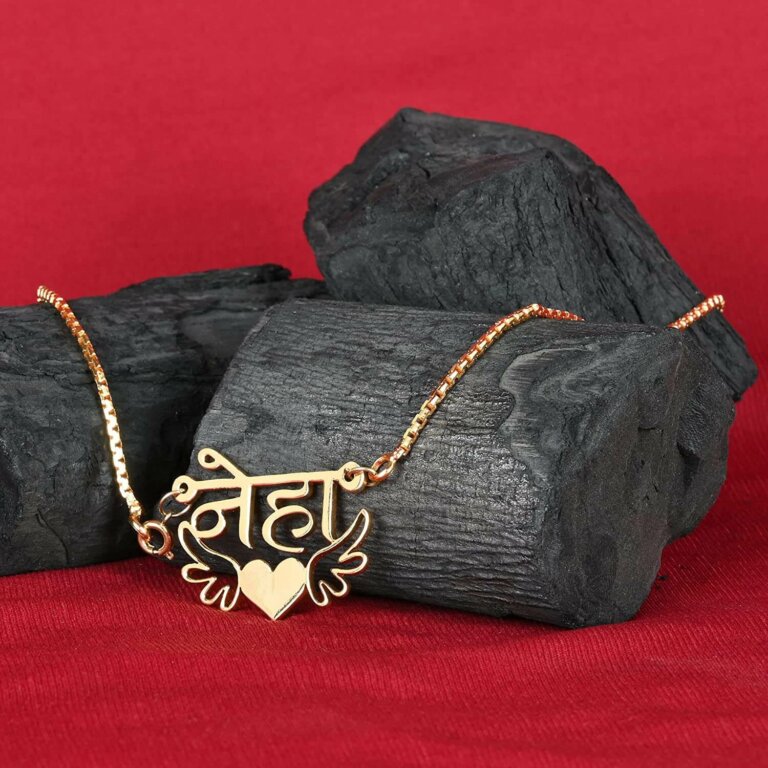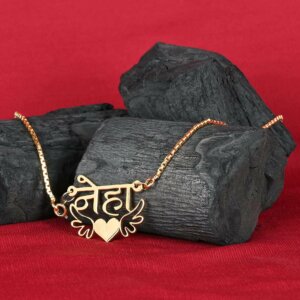 There's something timeless and elegant about a name necklace, and this Personalized Name Necklace for Girls in 18K Gold Plating is no exception. Crafted with precision and plated with 18K gold, this necklace adds a touch of sophistication to any outfit. Customize it with your daughter's name or initials, making it a one-of-a-kind piece she can wear close to her heart. Whether she's heading to school or attending a special occasion, this necklace will remind her of your love and support.
This International Daughter's Day, go beyond the ordinary and surprise your daughter with a gift that speaks volumes. These thoughtful and personalized presents from Incredible Gifts are not just tokens; they are expressions of your love, gratitude, and pride. Make this day extra special for the extraordinary young lady who fills your life with joy.
At Incredible Gifts, we understand that finding the perfect gift can sometimes be a challenge. That's why we're here to make it easier for you. Our curated selection of thoughtful and unique gifts spans a wide range of occasions, from birthdays to anniversaries and everything in between. With our carefully chosen collection and personalized options, you can find a gift that reflects your sentiments perfectly. We take pride in helping you celebrate life's special moments with gifts that leave a lasting impression.