Mother's day 2022 is coming and you can call it the festival of love or the festival of emotion, but sometimes emotions get the better of you and it's a good idea to do something special for your mom. This year, why not get a personalized gift for your mom. Here are some really cool and creative personalized gifts that you can get your mom this Mother's Day.
Importance of Mother's Day
Mothers are angels, who serve their children day and night. They are the ones who bring the smiles on the faces of their children. Mothers give the best to make their children happy. But, sometimes, children forget to show their love towards their mothers. So, on this Mother's Day, I am going to show you how you can express your love towards your mother and how you can make her day special.
Begin Your Search for the Best Gifts for Mother's Day 2022
It's Mother's Day, and you want to send your mother something special. You want to find the best gift ideas for her, but where do you start? The answer is with a gift idea that's Personalized. Here are some ideas that you can start with to guide your search for the best Mother's Day gifts to send to your mom.
Advantages of Personalized Gifts over Normal Gifts
It's Mother's Day, the day when you honor your mother by gifting her something special. This year, go beyond a bouquet of flowers or a box of chocolates and make her feel special by gifting her a personalized gift. Personalized gifts are not just about the name or message, but it's something that she can actually use.
Here's a look at top 5 personalized gifts for your mom in 2022
1. Personalized Engraved Wooden Photo and Message Plaques for Mother's Day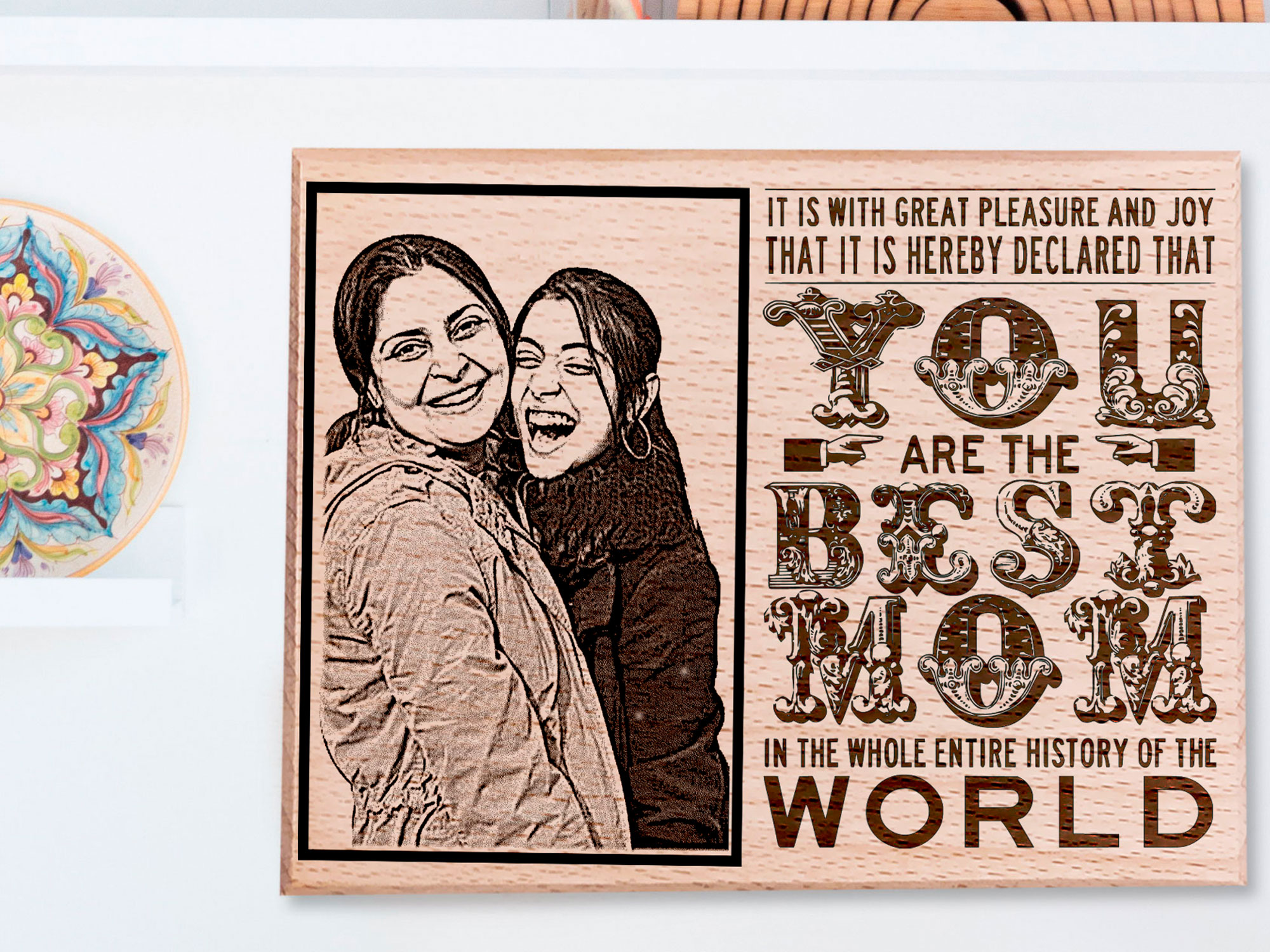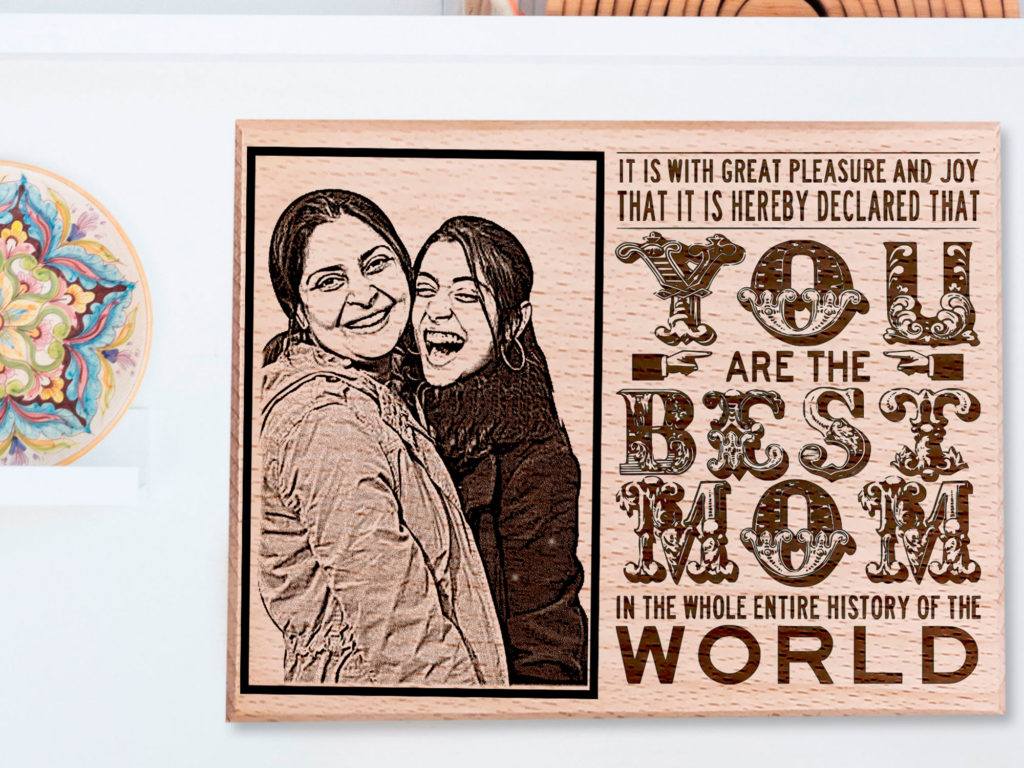 Comes in different sizes, through this personalized gift, you can express your love for your mother and make them feel special. This is a perfect gift for Mother's day this year. The wooden plaque is beautiful and has a high-quality finish. This plaque can be personalized with your own photos, images, and messages. The images and messages can be engraved on the wooden plaques and it appears to be a unique gift that they would cherish forever.
This personalized gift is tremendous in terms of quality and looks great in the home. This is a perfect gift for the mothers who love photos and quotes. The best part about this gift is that it is long-lasting and can be used for many years. Your mother is going to love this gift.
Click to check out this amazing gift for mother
2. Vegen Leather Women Wallet with your Mother's Photo and Your Message on it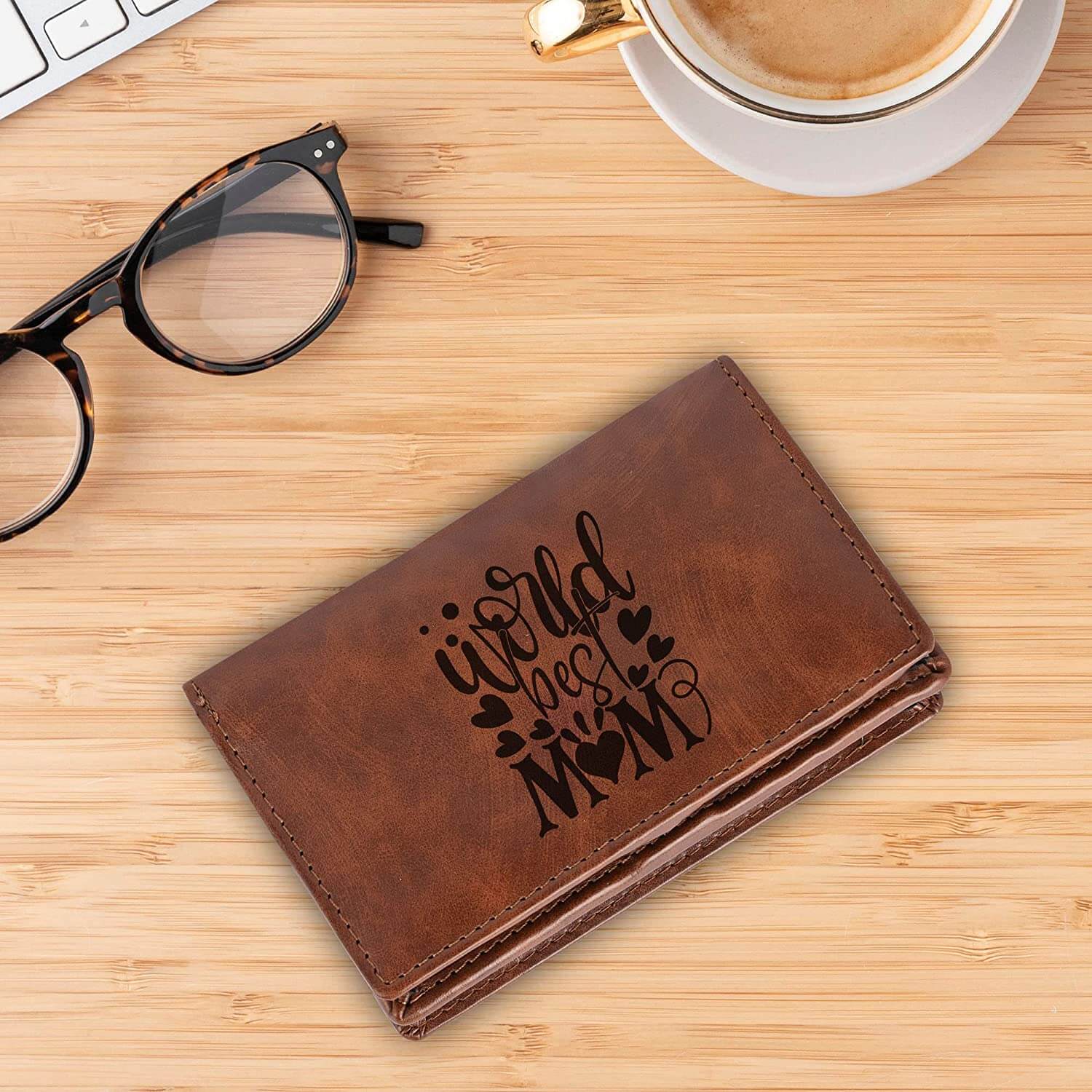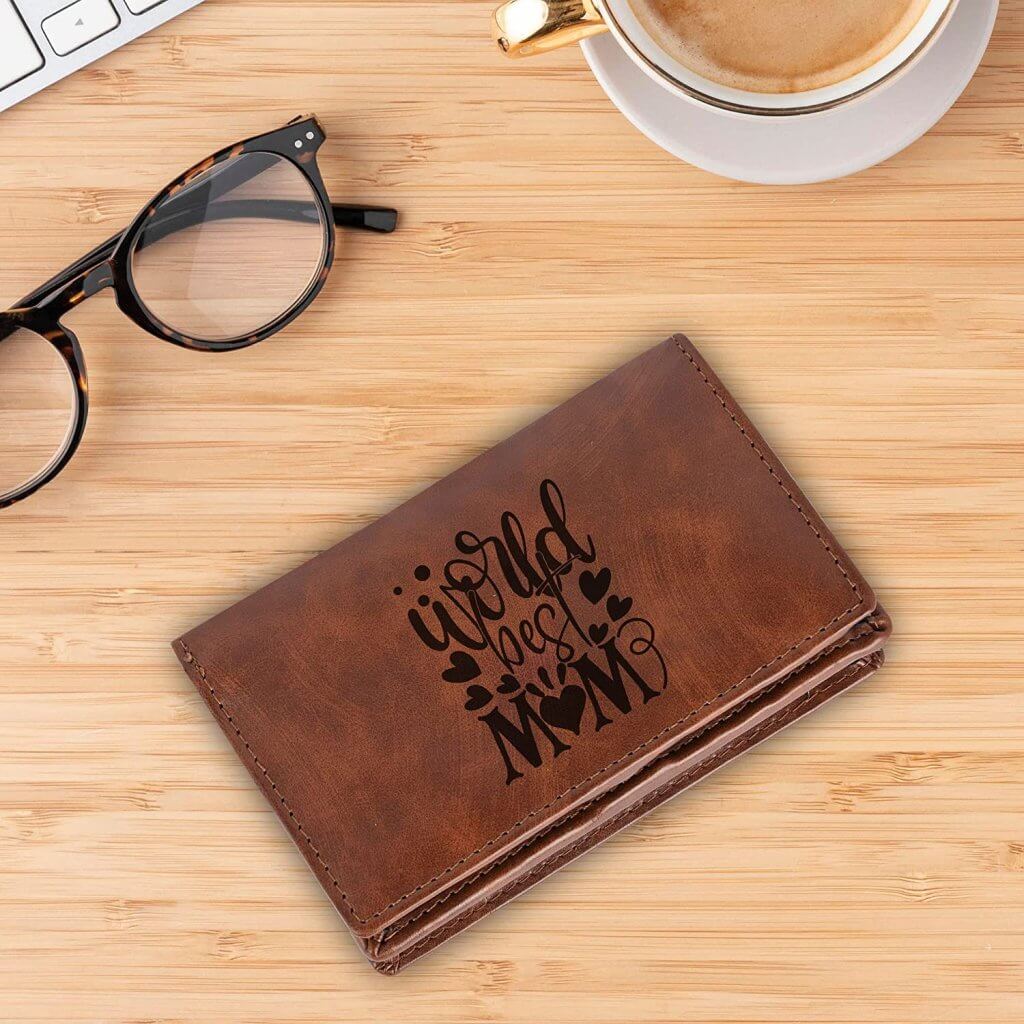 The vegen leather women wallet with your mother's photo and your message on it is a good and best Mother's Day Gift Idea. It is a genuine leather wallet with a user-friendly design. This custom designed Vegen leather-based wallet is crafted from 100% actual vegan PU leather. The personalized vegan leather wallet is a cool idea for a gift for his or her mother. It is a simple, unique and useful gift for your mom. Vegen leather image wallet is a quality present for your mom on Mother's Day. It can also be a perfect gift for your mom's birthday. With this Vegen leather photo wallet, you can add your mom's photo and your own message on it.
The wallet comes in 3 color variant and each one has unique feature and size. Just go to this hyperlink and have a glance your self and select the best one to your lovely mom.
Click to view personalized vegen leather wallet for Mom on Mother's day
3. Wooden Vegetable Chopping Board with Engraved Message for your Mother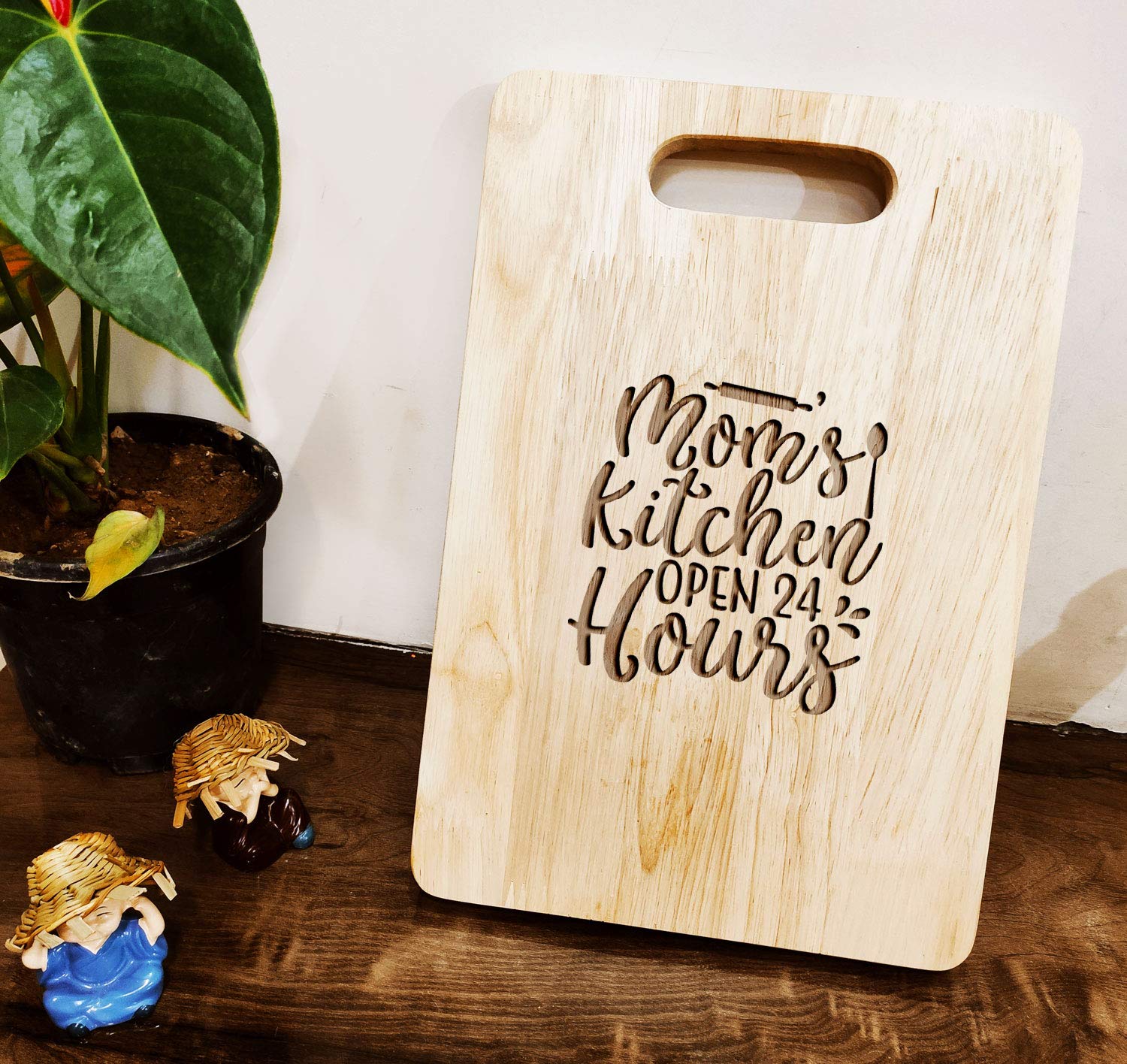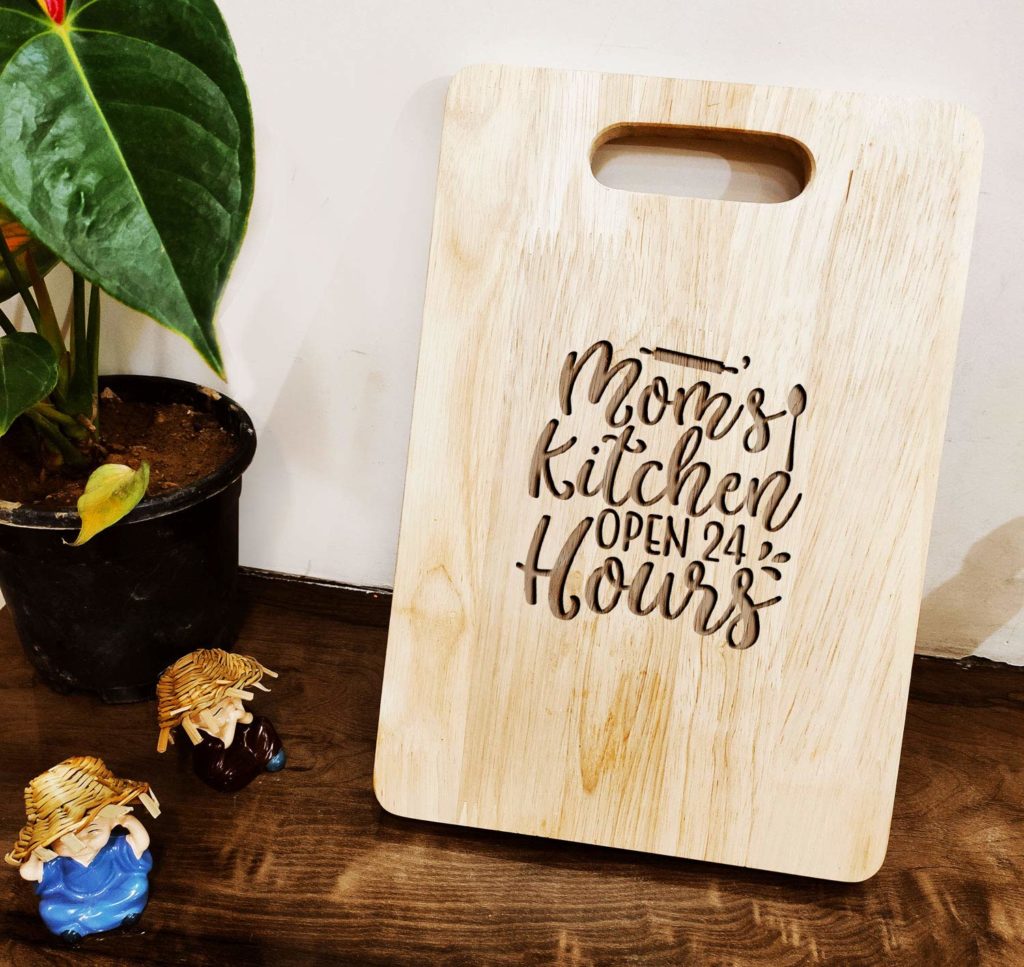 This is a perfect gift for a mother who loves cooking in kitchen. It is a very thoughtful gift with a personal message to make it more special. The board is made of rubber wood and has a smooth finish. The board has a stylish and elegant design. The board is laser engraved and makes a perfect gift for a mother. The board is laser engraved and makes a perfect gift for a mother.
The boards comes in 3 sizes and each board has unique message on it. You can chose the size and board you want, you can also call on 8800790249 and you can personalize this board by adding a message of your choice.
Click to check out this useful gift for mom – An Engraved Chopping Board for Mom
4. Personalized Wooden Keychain with Your Mom's Photo on it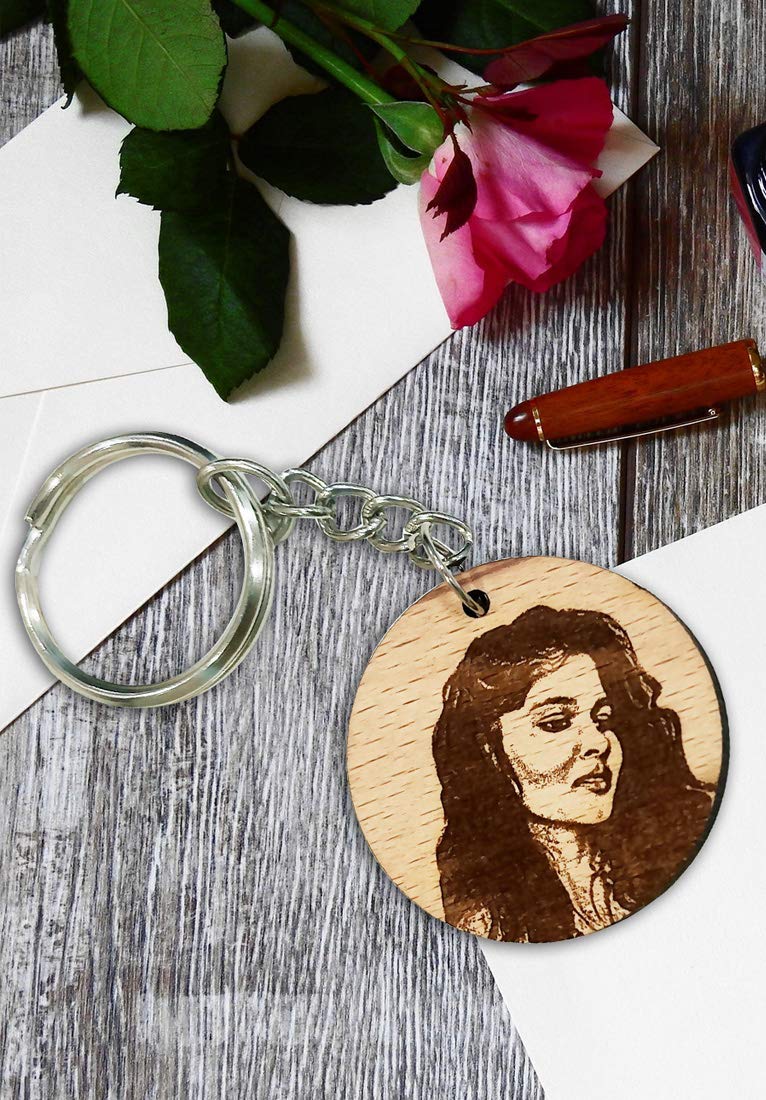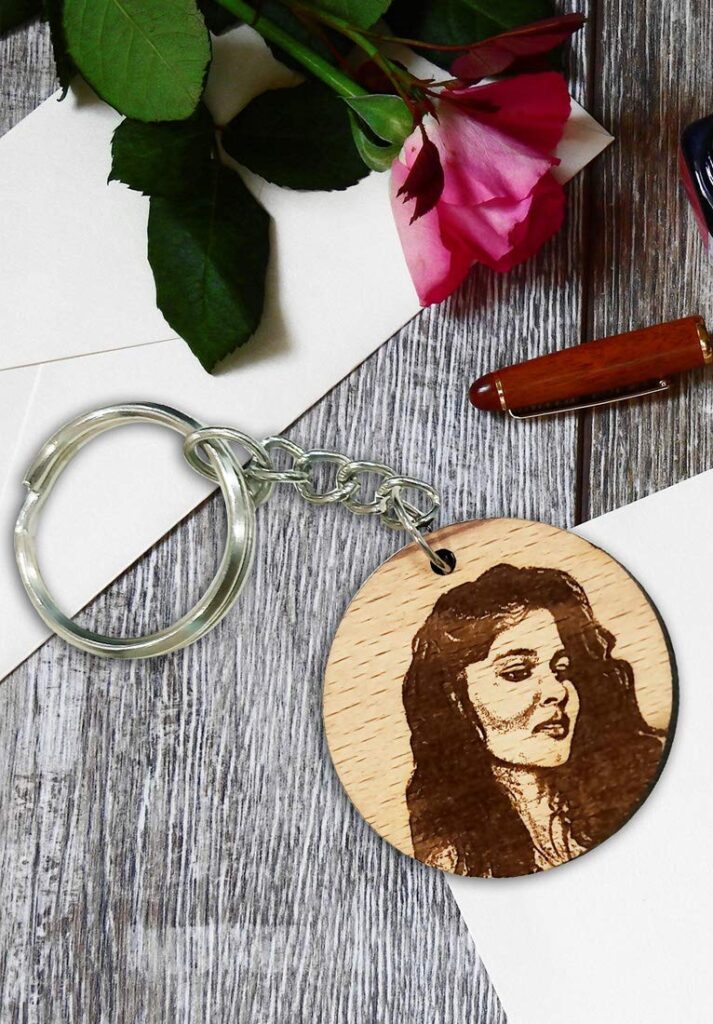 A keychain is one of the cool important add-ons of a woman. Not only it helps her to hold all her keys in one place but it also adds charm to her personality. Personalized keychains are very popular among females. There are many simple ways to customize a keychain. You can give your mom a keychain that has a photo of her on it that she can use for decoration or to remind her of your presence.
Made of high quality imported beach wood, you just need to upload photo and get it engraved on keychain.
Click to check out the range of various sizes of wooden engraved keychain for Mom
5. Wooden Personalized Spotify Photo Frame Plaque with a Dedicated Song for your Mom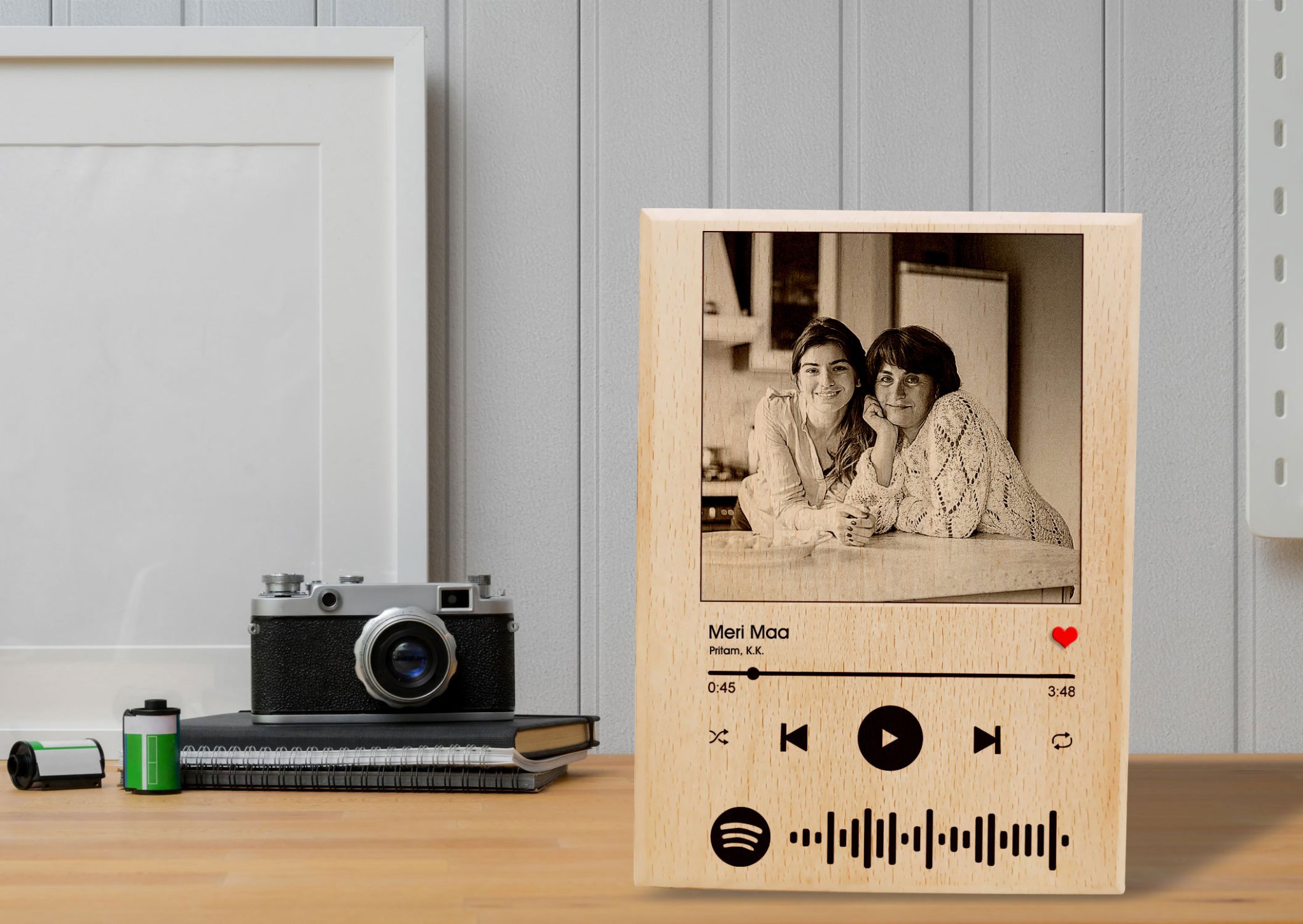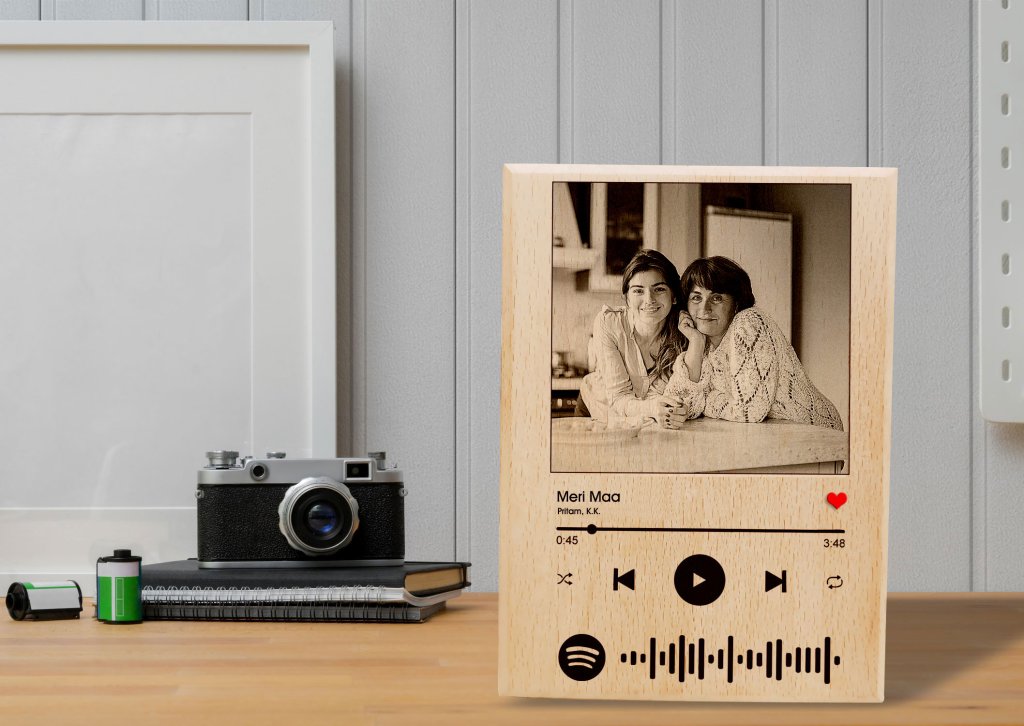 A beautiful customized and personalized gift for your mom for this Mother's Day. This is a customized wooden photo frame with a personalized song embedded within. So you can take a pic of your mom, add her name and the song, and it will play every time the song's code is scanned in spotify app. The song is of your choice, and it can be from a famous artist or from your own collection. You just need to upload photo of your mother and type spotify song URL.
Click to view this Spotify Wooden plaque for your Mother on Mother's Day
Personalized gifts are the best gifts for mom from son or daughter. If you are searching for the list of mother's day gift ideas for your mom or mother in law then this post is for you. In this post, we have shared some awesome & best Mother's Day Gift ideas for mom from daughter in law also. These personalized gifts are the best way to show your love to your mom.
On this Mother's Day, give her something that she can remember it forever. If you are confused to choose the best gift for your mom then you are one of the best place where you can get the best gift for your mom.
Conclusion: Personalized Gifts make impression on anybody. They will remember you whenever they use your gift.