This is considered to be the best day for any child because of its Father's Day. Father's Day is celebrated on the 3rd Sunday of June every year throughout the world. Every member of a family plays a special role in our life. For every child, their father is a super model or a role model for their life. This day is specially dedicated to fathers and celebration for the fathers whom we much not give credits.
This day is made for showing the love, care and respect towards the father from every child enhancing their love for their father and the role which their father has played in their life emotionally, mentally, financially, or in any other way. Many people try to celebrate this day because they are not able to stay with their father a lot because of their own work or father doing the job. So, this is considered to be the best day for celebrating and even spending some quality time or much time than usual in other daily life.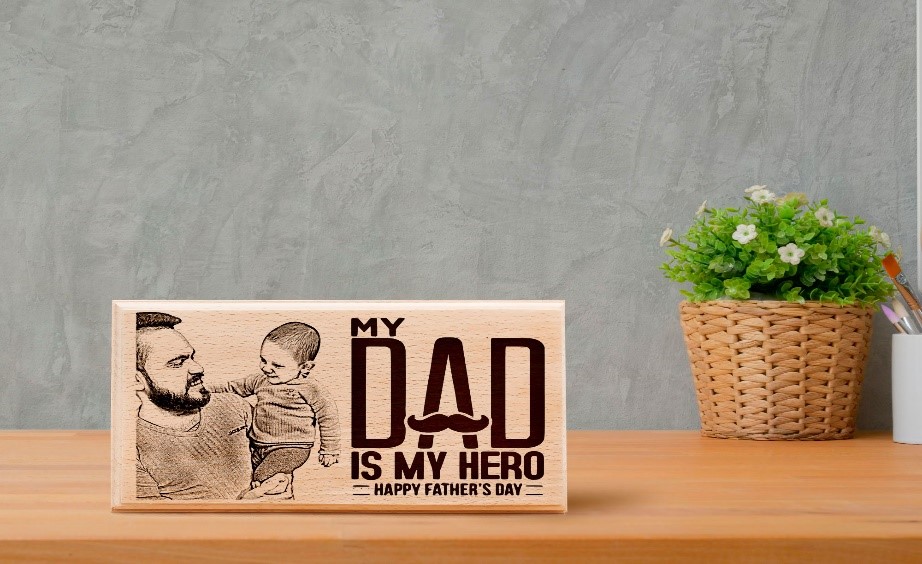 For enhancing and showing love towards Father there need to be specialized or special gifts that do not only mean a gift but also relate or remind memories. A gift for this special day should be customized or a handmade gift. These personalized wooden gifts are available on INCREDIBLE GIFTS which provide us with customized gifts in our way. The official website of these handmade gifts is www.incrediblegifts.in. Their official partners are amazon which also provides us with wooden gifts.