Christmas is a special day of the whole year which is being awaited by everyone especially by the children because there is a story of Santa Claus that Santa comes at midnight and delivers gifts at everyone's house and especially for the kids.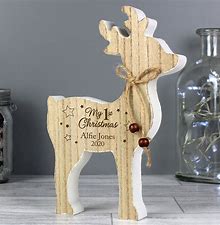 Christmas is a worldwide festival which is now being celebrated throughout the world in every place. This Festival of Christmas is being celebrated in the winter season with the snowfall. Christmas was celebrated as on that day the Jesus Christ was born and to celebrate this the festival was named as Christmas.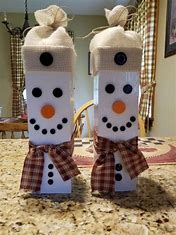 Christmas is all up being decorations, gifts, food, and celebrations and moreover, get together and celebrate. Now for decorations, there are many various products are available especially the trending and classic look is being presentable by wooden decorative products like deer, snow leaf, wooden snowman, cases, frames, and much more. Wooden products and Wooden gifts are being so popular now these days because these are everlasting and easy to handle as they will not break easily and this even can be personalized as we want so that it could involve realistic feelings with the gifts and would enrich the life with beautiful memories.
These sorts of beautiful personalized wooden gifts, Customized Christmas Gifts, Wooden decorative products are easily available and that too beautifully designed and attractive look. Christmas gifts and All these types of wooden products are available on "Incredible Gifts" its official website is www.incrediblegifts.com. Its partner is amazon and they too have the products available with them.