Who won the battle for the TV remote every day? Who had to get up to open the door last? Who started the fight? Everyone with a sibling is all too familiar with these pesky things. But if there's one day of the year when brothers and sisters set aside their differences and express their love and happiness, it's Raksha Bandhan. Now we are going to tell you about the new wooden Raksha Bandhan gifts.
Wooden Raksha Bandhan Gifts for Siblings
In childhood most of the brothers give money to their sisters, some people give chocolates and express their love to them, similarly girls tie fabric Rakhis to their brothers. This year gift your sibling something different, something unique. We bring you wooden customized Rakhi with your picture on it and much more.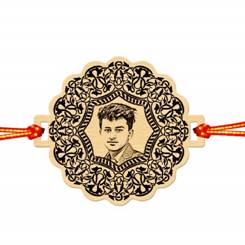 We've put together a mix of the most unique, thoughtful gifting ideas to make things more memorable. Capture your old childhood memories in the form of wooden Raksha Bandhan gifts, incredible gifts present a beautiful range of wooden Rakhi and customized Personalized Engraved Wooden Photo Plaque.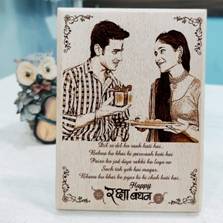 How you can buy wooden Raksha bandhan Gift?
If you're looking to gift something unique to your brother or sister, then this is the perfect gift for your loved one. You can buy these beautiful-looking products directly from incredible gifts.in or buy it from amazon.in we have a complete range of wooden gifting products which will suit your personality.