Gifting is being now a part of every celebration and the celebrations too; it's even becoming a tradition of giving gifts. Bhai Dooj is a festival of Hinduism religion that is being celebrated all over India.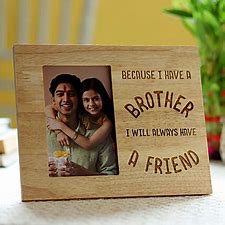 Bhai Dooj is also known as yamdutya and there are various names at various places or cities.  Bhai Dooj is basically a festival of brothers and sisters which is cherished and celebrated by presenting gifts to each other. Presenting gifts could be anything especially in our generation time we prefer to give gadgets or electronics, gold, diamonds jewelry, chocolates and much more precious things which may be useful but they do not create beautiful memories which some small gifts can create.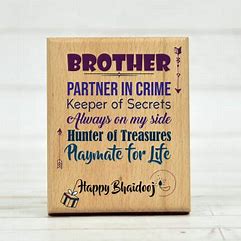 Nowadays as people are growing up so faster and even a distance apart from each other in which they need some beautiful memories and moments. Gifting on occasions not only makes it special but cherishes that moment and memorizes us with some moments which may be not countable by words or times. Nowadays everyone is busy and even they can't share their feelings as it's been shown with this relationship in which you can't express easily; it's even the most special bond which you need to express in some different ways.
There's a special way of memorizing or sharing this beautiful bond by a special Bhai dooj gift which is a wooden engrave Special gift or wooden frames customized by our own personal touch. For these special festivals, wooden engraved gifts especially are available on Incredible Gifts; its website is www.incrediblegifts.com they too have their products available on the amazon store.