Father's Day shopping can be stressful, especially if you're on a budget. We hope to spare you from the worst of it with this guide. They'll help you go big and whichever one you pick is sure to be one he'll remember. It may seem daunting to find perfect creative personalized gifts especially when you know that he already has everything.
The best solution is to choose a unique and memorable gift for your dad. He has always been there for you, so this father's day, express your appreciation and buy personalized gifts that will make him feel special. Here are some gifts ideas that he will love for sure: 
Father's Day Customized Engraved Wooden Frame
How would you like to thank the ubiquitous people in your life? A person who stands by you through thick and thin. This beautiful custom picture gift will do everything to express your emotions of gratitude and love. Personalize it with an adorable picture of you and your father and add a touch of love to the walls of your home.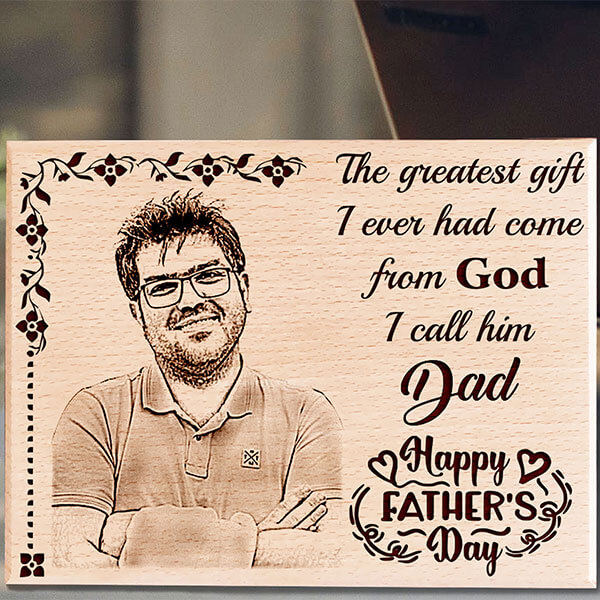 Let your accessories stand out like a star with this custom keychain. When you buy personalized gifts it shows how much thought and care you've put into the gift. This is a customized key chain made of high quality imported wood. This key ring comes with a name tag, which will act as a reminder of your love when used with car or bike keys. It makes for a great keepsake gift for your father.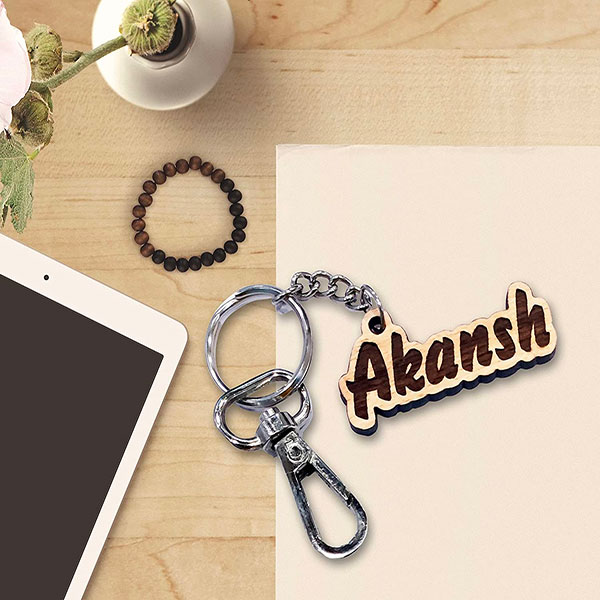 Personalized Photo On Glass 
This Father's day, take your Father on a trip down memory lane by gifting him this unique custom picture gift. This picture frame can make the plainest of spaces look vibrant and attractive. Our custom picture gift comes in a handy size and can be placed on your bedside or on the work desk at the place of work.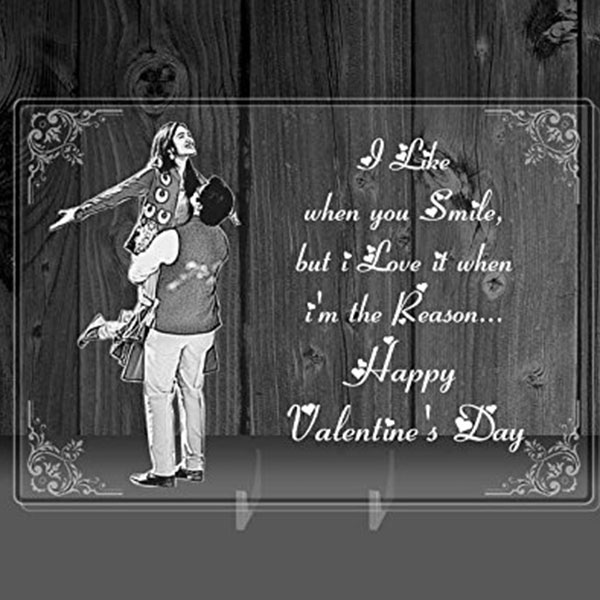 Want to turn your Father's day present into a fun one or keepsake? Now you can add a personal touch to any dining scene with creative personalized gifts, one such being our coaster set. Let your father be reminded of your bond and love every time he sips the tea with our personalized coasters engraved with initials. They will not only save your furniture from unpleasant stains and scratches but are also a memorable gifting option.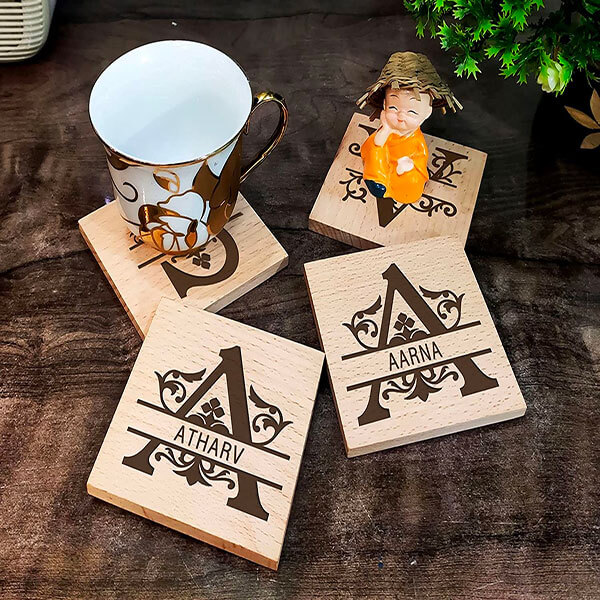 Considered to be the most essential accessory for men, a classy wallet acts as a status symbol. Keeping this in mind,  celebrate father's day and buy personalized gifts from our collection of stylish wallets. Not only will it complement their attire as a stylish accessory to carry around but will also make them stand out.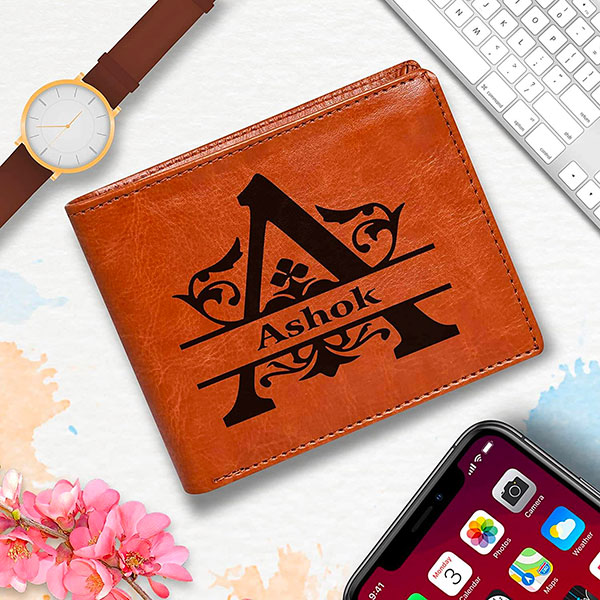 Make way this father's day for creative personalized gifts. These sleek and suave cardholders are a great way to elevate the style quotient. These little card holding wonders will allow your father to organize, store and carry his business cards on the go while reminding him of your presence.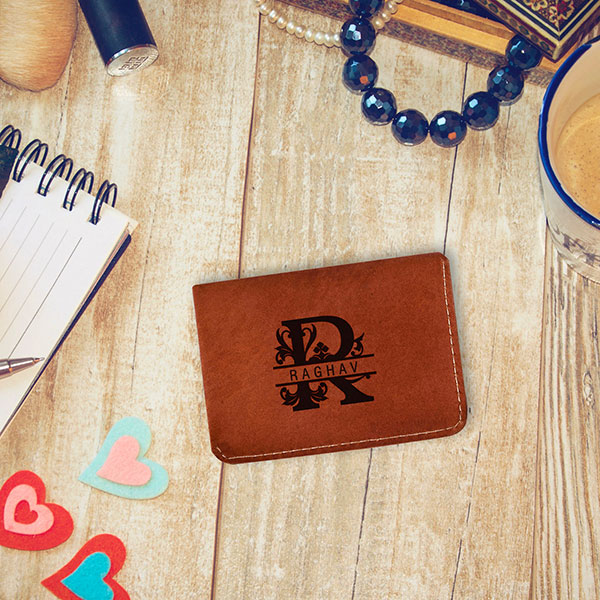 Father's Day is celebrated once a year, but Father's sacrifice and unspoken lessons deserve countless festive moments. Everyone has different plans for how to surprise superheroes, but love and respect are common elements throughout. Thank your father and hug him tightly. Surprise him with amazing creative personalized gifts and make his day an unforgettable memory.