Relationships play an essential role in our lives. The moments you spend with your loved one are priceless. Specially, the relationship between siblings is one of the most vibrant and beautiful in our Indian culture and Raksha Bandhan is one such festival that celebrates this bond. The Sanskrit words "Raksha" and "Bandhan" together form the name Raksha Bandhan which means "protective knot". This celebration takes place on the last day of the "Shraavana" month of the Hindu calendar.
The tradition of sisters tying a thread around their brother's wrists is the main attraction of the festival. If your brother or sister lives far away, doing so is not practical. Send them a gift to let them know that you miss them. Even far, your love and the thought behind the gift you send will make them feel loved and cared for. Not only that, it will greatly help you maintain a stronger relationship.
A frail thread that signifies the strong bond you share with your sibling, promising to protect and love them always. Thinking of gift ideas for brother/sister can be strenuous. It's time to make this day even more special and one that your sibling will never forget. This time choose a gift that they will cherish forever. When thinking of rakhi gifting ideas, Incredible gifts is here to make the process easier!  
Suggested Read – ऐसी राखी आज तक न देखी होगी , खत्म होने से पहले खरीद लीजिये
So here are gift ideas for brother/sister for the special occasion of Raksha Bandhan. We hope that our rakhi gifting ideas help you select the perfect one!
For the superhero brother
Brothers, no matter if they're older or younger, they always have a protective side. From worrying about our whereabouts to our health, they keep a check and make sure we are in the best place. Superhero is the right word for them. And such a superhero deserves to be appreciated in a special way. Here are rakhi gifting ideas that help you do that. Our superhero rakhis will acknowledge that and show them what they mean to you.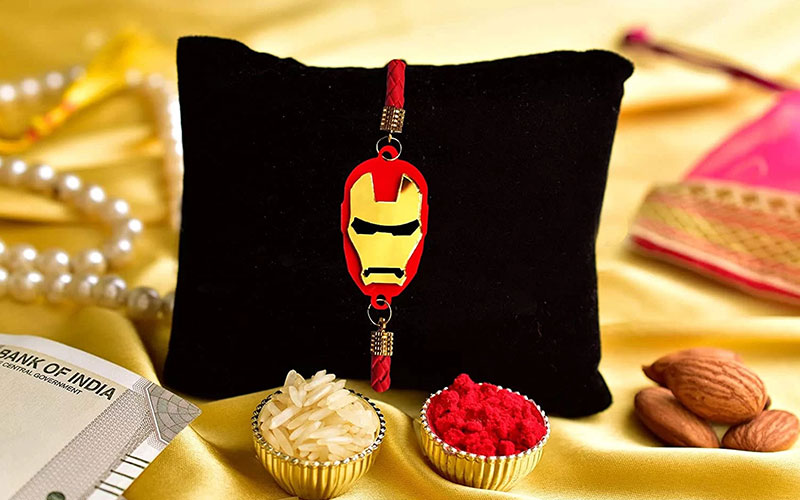 2 .For the cool bro
There is one type of brother who is protective then there's another who is the coolest of the lot. The bond you share is more that of friends. You go out together and you have inside jokes and stories that no one else but you two get. For such a bro, we have special rakhi gifting ideas. Our collections of custom made rakhis include these cool rakhis that solidify the coolness of your bro.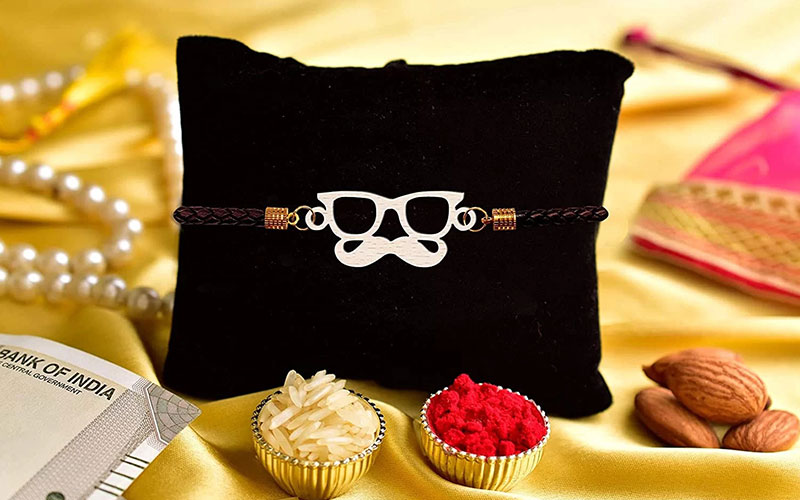 3 Jewelry to the rescue
Thinking of gift ideas for brother/sister can be confusing. For brothers while it may be simpler, there are endless possibilities when it comes to picking a gift for your sister. Pieces of jewelry are like a woman's best friend. Women and girls all love them. On Raksha Bandhan, if you don't know what to give your sister, we have rakhi gifting ideas that will help you. Jewelry is one of the top choices. You can win your adoring sister's heart on this auspicious festival with her favorite kind of fashion accessory. And to top it all, we customize it. Our customized name pendant is one of the best gifts you can give.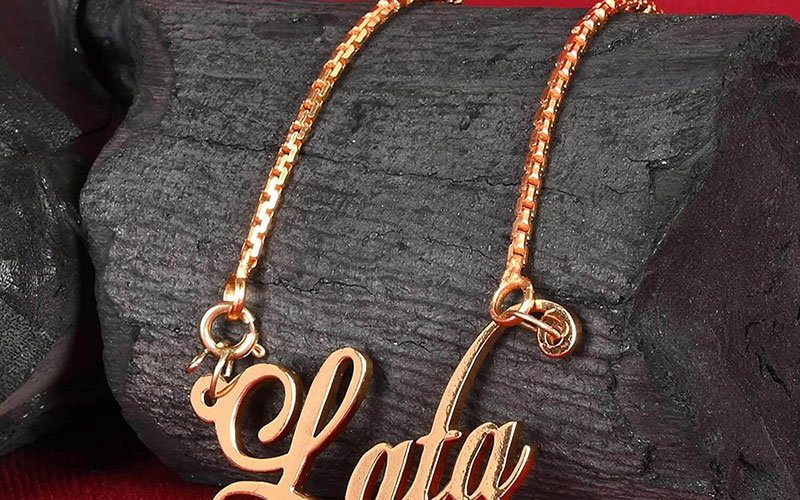 4 Let the frame do the talking
Raksha Bandhan is a special occasion and it's not easy to always have the perfect gift ideas for brother/sister. Incredible gifts aim to help you in that department. The main reason you should choose personalized Rakhi gifts over traditional gifts is to shine your personal connections. A simple gift personalized with a message or photo makes it an ideal token of love and gratitude. In addition, it helps to strengthen your loving relationship with your sibling. Through such fantastic and one of the best gift ideas for brother/sister, you can convey your love and admiration for them, who have always been your vast pillar of strength and support. These rakhi gifting ideas are bound to stand out just like your bond stands out from any other.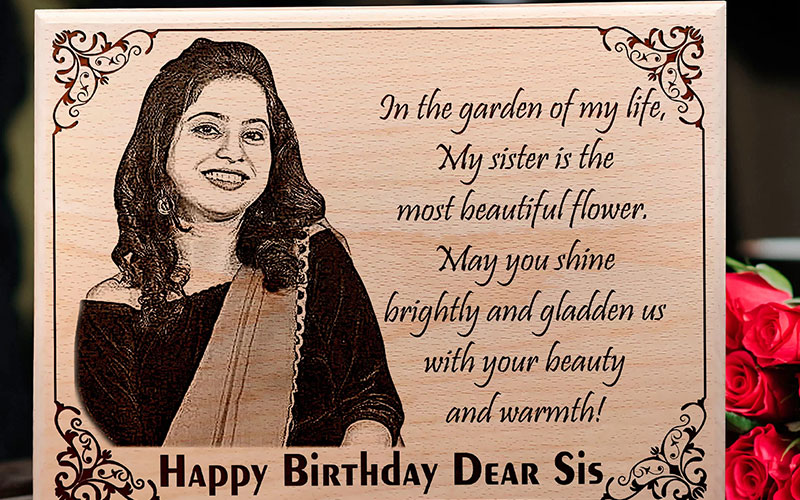 5 A forever token of love
You may have heard the phrase "It's the thought that counts". Thinking of personalized gift ideas for brother/sister shows that you have spent some time and given thought to making your sibling happy. Not only did you choose a gift item, but such rakhi gifting ideas signify that you went one step further to personalize it for your sibling to enjoy. As you know, every gift you give at Raksha Bandhan is full of deep emotions and love. Not only are they just gifts or things you give, but they are packed with endless emotions. Choose a gift that they will use in their daily life and a personalized one will make sure they think of you every time they look at it.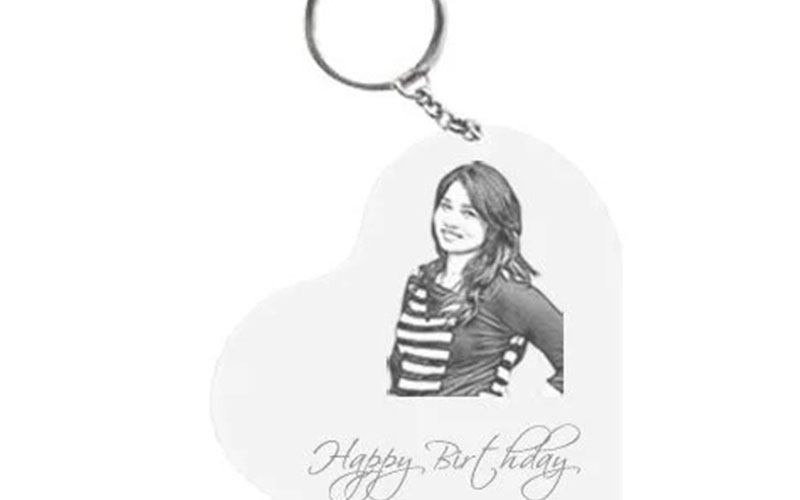 Foster relationships with your adorable siblings by exchanging personalized gifts in this Raksha Bandhan. You can also delight your brother by giving him a custom rakhi from our special collection of customized rakhis. Gift ideas for brother/sister are endless, browse through our website and pick out the best suited ones for them. We hope that these rakhi gifting ideas are going to help you to pick a unique and special gift for your sibling. Happy Raksha Bandhan!