Rangoli has been on old tradition upcoming which is frequently being made on Diwali. Frequently, Diwali is the festival of lights and lighting up diya which basically symbolizes positivity, spiritual, lightning over darkness. Although rangoli in itself has a lot of meanings; rangoli of various shapes , pattern , design shows its eternal and external which is described through it and symbolizes with meaning.
Also Read Amazing Rangoli Stencils and Combos for Diwali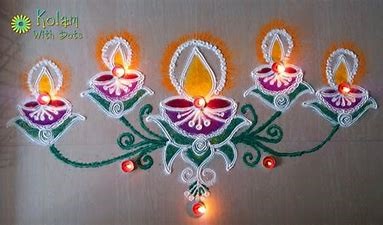 When we talk about rangoli there are a lot of people who did not how to draw or draw rangoli as mostly people are not interested in the drawings. Rangoli is upcoming from around many centuries which is not just only made on Diwali but on the other festivals and the small occasions which is generally considered as chauk poojan which is consider to be good for the poojan.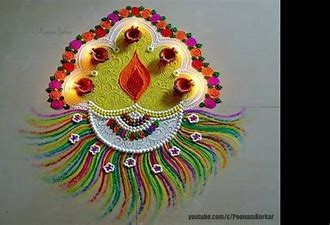 Diya rangoli is specially considered to be an easy rangoli which may take less time to be made but signifies a lot of meaning with itself. As we all know that on the festival of Diwali we light up diya's because of the victory of good on bad things and even on that day Lord Ram came back Ayodhya with his brother Lakshman and wife Sita; when they returned every person of ayodhya light up the diya to encourage welcome them to their house back. Due to this reason we specially make diya rangoli which will spread happiness and enlighten everybody's life.
Nowadays, in the market there are various kinds of diya rangoli stencils available which have make everyone's work easier and get in beautiful look. These kind of special rangoli stencils are available on incrediblegifts . The official website is www.incrediblegifts.com and even they provide with different kinds of special gifts for Diwali.